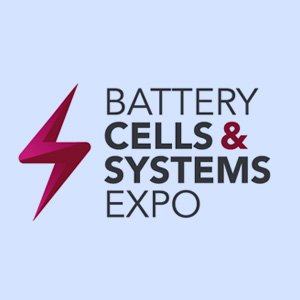 Battery Cells & Systems Expo 2023
Battery Cells & Systems Expo is an international showcase of manufacturers, users and the entire supply chain working to increase battery performance, cost and safety. The show will bring together automotive OEM's, electric utilities, battery cell manufacturers, system manufacturers and integrators along with the entire manufacturing supply chain. Co-located with Vehicle Electrification Expo.
The show will benefit from the rapid growth in the manufacturing of electric and hybrid vehicles in the UK along with the significant investments being made in domestic battery manufacture and research. Featuring a global list of exhibitors and speakers, the entire world of battery manufacturing and integration will gather in the heart of UK manufacturing, Birmingham.
Battery cells (lithium-ion battery cells & lfp battery cells)  are considered the future for several reasons: Energy Storage, Electric vehicles, Portable Electronics and Grid-Level Storage. Get more idea and visit battery cells & system expo 2023.