Introduction
Gillingham, a town nestled in the heart of Kent, offers a of experiences that captivate visitors from near and far. With its rich history, cultural attractions, and breathtaking natural landscapes, Gillingham is a destination that should not be missed.
In this article, we will explore the best things to do in Gillingham, showcasing its diverse offerings that cater to everyone's interests.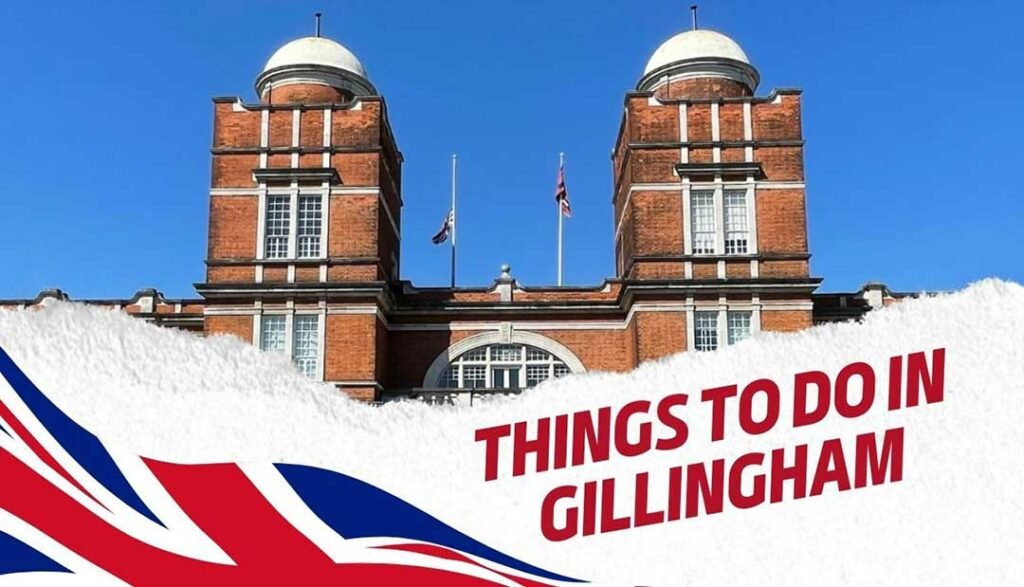 Historical and Cultural Experiences
History comes alive at Gillingham Museum
Step into Gillingham Museum and embark on a journey through time. This hidden gem beautifully showcases the town's history, artifacts, and memorabilia.
From ancient Roman artefacts to displays highlighting the significant role Gillingham played during World War II, this museum offers a fascinating glimpse into the town's rich heritage.
Immerse yourself in the rich heritage of Rochester Cathedral
A short distance from Gillingham, Rochester Cathedral is a magnificent structure that stands as a testament to the town's medieval past.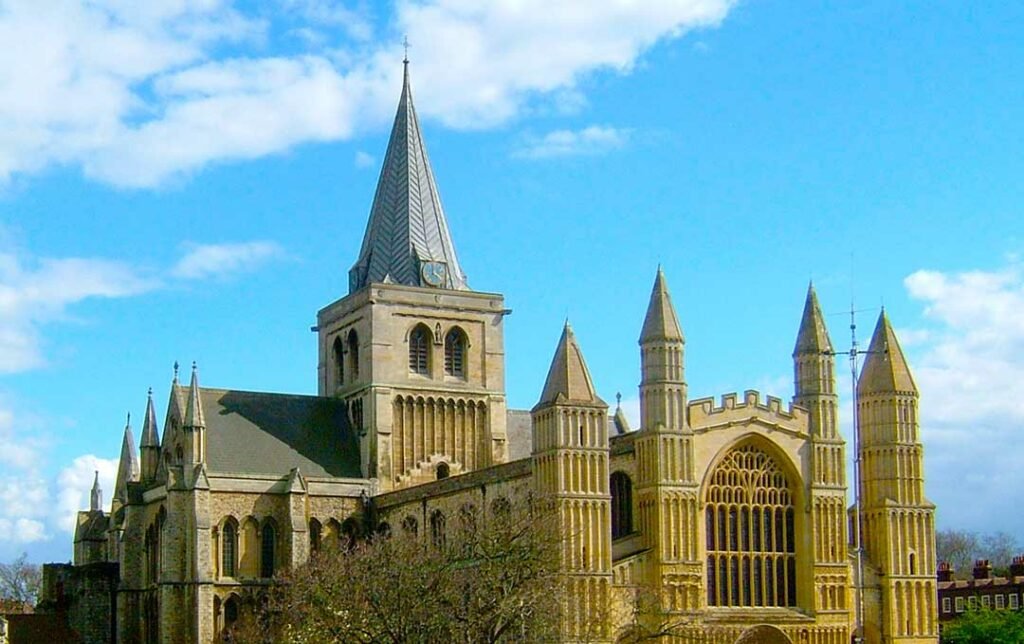 This awe-inspiring cathedral boasts stunning architecture, intricate stained glass windows, and an atmosphere of tranquility.
Take a guided tour to fully appreciate its historical significance and admire the craftsmanship that has stood the test of time.
Explore the impressive Royal Engineers Museum
Uncover the remarkable history of the Royal Engineers at this captivating museum. With immersive exhibits and interactive displays, visitors can delve into the world of military engineering and innovation.
From vintage military vehicles to the fascinating stories of those who served, the Royal Engineers Museum provides a truly enlightening experience. This museum tells the story of the Royal Engineers, the British Army's corps of engineers. It has a collection of over 250,000 objects, including vehicles, weapons, and uniforms.
Discover the medieval allure of Upnor Castle
For a taste of medieval charm, a visit to Upnor Castle is a must. Situated on the banks of the Medway River, this fortification offers breathtaking views and a glimpse into the town's storied past.
Explore the castle grounds, wander along the battlements, and imagine life as a soldier defending against enemy invasions. This historical gem will transport you to a bygone era.
Nature and Outdoor Activities
Delight in the beauty of Capstone Farm Country Park
Escape the hustle and bustle of city life and immerse yourself in the tranquility of Capstone Farm Country Park. This expansive park offers lush green spaces, serene lakes, and picturesque walking trails that wind through the countryside.
Enjoy a picnic with loved ones, let children frolic on the playgrounds, or simply take a leisurely stroll to soak in the natural beauty.
Embark on a picturesque hike along the Saxon Shore Way
For outdoor enthusiasts, the Saxon Shore Way provides an opportunity to experience Gillingham's stunning coastline and picturesque landscapes.
Hike along this long-distance footpath, pass through charming villages, and take in panoramic views of the estuary. Whether you're a seasoned hiker or a casual nature lover, the Saxon Shore Way offers an unforgettable adventure.
Enjoy a leisurely boat trip along the Medway River
Take to the waters of the Medway River and embark on a leisurely boat trip. Cruise past scenic landscapes, majestic bridges, and charming riverside towns. Whether you choose a guided tour or rent a self-driven boat, this experience allows you to appreciate Gillingham's beauty from a unique perspective.
Relax at Riverside Country Park with stunning river views
Riverside Country Park beckons those seeking tranquility and natural beauty. With its sweeping river views, lush meadows, and abundant wildlife, this park is a haven for nature lovers. Take a leisurely walk, go birdwatching, or simply find a peaceful spot to unwind and enjoy the picturesque surroundings.
Family-Friendly Attractions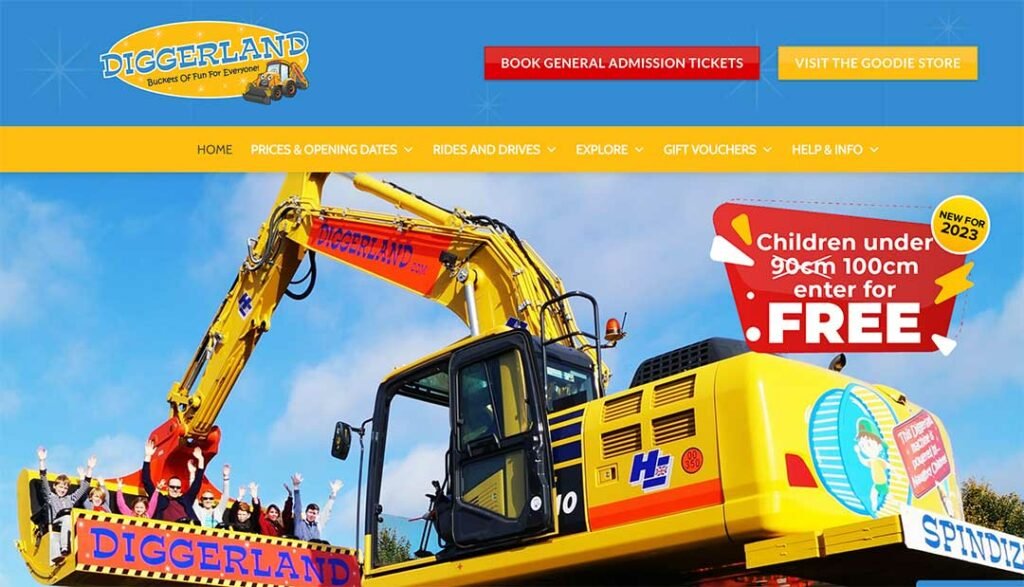 Entertain the kids with a visit to Diggerland
Diggerland is a unique amusement park that will delight both children and adults alike. Let your little ones's imaginations run wild as they operate real-life construction machinery. From riding in diggers to operating mini excavators, this thrilling experience offers an unforgettable day of fun and excitement.
Discover fascinating marine life at The Historic Dockyard Chatham
The Historic Dockyard Chatham is home to the fascinating Dockyard Museum and offers an array of family-friendly activities. Step aboard historic ships, explore interactive exhibits, and learn about the maritime history of the region. With its engaging displays and captivating storytelling, this attraction promises an educational and enjoyable experience for the whole family.
Unleash creativity at the Nucleus Arts Centre
The Nucleus Arts Centre provides a creative haven for the whole family. Engage in art workshops, browse galleries featuring local artists' works, or even participate in hands-on activities. From painting to pottery, this vibrant art center nurtures creativity and offers a unique opportunity to learn and create together.
Adventure awaits at Jumpers Rebound Centre trampoline park
Jumpers Rebound Centre is the perfect place for youngsters to burn off energy and have a blast. With its variety of trampolines, foam pits, and obstacle courses, this trampoline park guarantees hours of safe and exciting entertainment. Allow your little ones to bounce, flip, and soar in a controlled and supervised environment.
Thrilling Sports Activities
Cheer for your favourite team at Gillingham Football Club
If you are a sports enthusiast, catching a game at the Gillingham Football Club is an experience not to be missed. Feel the excitement in the air as you cheer along with passionate fans, supporting the local team. Whether you are a die-hard fan or simply want to experience the thrill of live sports, this club offers a memorable sporting experience.
Experience adrenaline-pumping go-kart racing at Buckmore Park
For thrill-seekers, Buckmore Park provides a heart-pounding go-kart racing experience. Challenge your friends or family members and put your driving skills to the test on this renowned circuit. With its twists, turns, and exhilarating straights, Buckmore Park guarantees an adrenaline rush and an unforgettable day of racing.
Enjoy horse racing excitement at the Great Lines Heritage Park
Great Lines Heritage Park invites visitors to experience the thrill of horse racing in a picturesque setting. Watch jockeys race towards the finish line, place your bets, and soak in the vibrant atmosphere. Whether you consider yourself a seasoned punter or simply want to enjoy a day of horse racing, this park offers an exhilarating experience for all.
Test your skills at Kent Cricket Academy
Cricket enthusiasts can visit the prestigious Kent Cricket Academy and immerse themselves in the world of this beloved sport. Brush up on your skills through coaching sessions or watch live matches played by talented cricketers. Whether you're a cricket aficionado or new to the sport, the Kent Cricket Academy provides an enjoyable and educational experience.
Art and Entertainment
Indulge in a performance at The Central and Brook Theatres
For a dose of entertainment, head to The Central and Brook Theatres, where captivating performances await. From plays to musicals and comedy acts, this theater complex offers a diverse range of shows that cater to various tastes. Sit back, relax, and immerse yourself in the world of live theater.
Explore contemporary art at the Sun Pier House Gallery
Sun Pier House Gallery showcases the works of local contemporary artists, offering a unique opportunity to explore the region's thriving art scene. Browse through thought-provoking exhibits, attend artist workshops, or even find the perfect piece to add to your art collection. This gallery is a haven for art enthusiasts and a platform for budding artists to shine.
Marvel at the Dickens World interactive exhibition
Step into the world of Charles Dickens at Dickens World, an immersive and interactive exhibition paying homage to the renowned author. Wander through Victorian streets, meet characters from his novels, and witness the sights and sounds of 19th-century London. This captivating experience offers a glimpse into both the life and works of this literary genius.
Shopping and Local Cuisine
Experience vibrant retail therapy at Hempstead Valley Shopping Centre
Hempstead Valley Shopping Centre is a shopper's paradise, offering a wide variety of stores and boutiques to fulfill every retail desire. From high-street brands to local specialty shops, this center provides a diverse range of options to cater to different tastes. Indulge in some retail therapy and discover the latest fashion trends or unique treasures.
Unearth unique treasures in the Gillingham Antique Centre
For those with an affinity for all things vintage, the Gillingham Antique Centre is a haven of hidden gems waiting to be discovered. Delve into a world of bygone eras as you browse through antique furniture, exquisite jewelry, vintage collectibles, and more. Whether you are a seasoned collector or simply love the allure of the past, this center offers a truly unique shopping experience.
Savor delectable local dishes at The Pier Five restaurant
The Pier Five restaurant is a culinary gem, serving up delectable dishes made from locally sourced ingredients. From traditional British classics to international flavors with a modern twist, this restaurant caters to all taste buds. Situated by the waterfront, it provides a picturesque setting to indulge in a gourmet dining experience.
Festivals and Events
Immerse in the vibrant atmosphere of the Sweeps Festival
The Sweeps Festival, held annually in May, is a lively celebration of Gillingham's chimney sweeps heritage. The town comes alive with colorful processions, music, dancing, and street performances, creating an atmosphere of joy and merriment. Immerse yourself in the sights and sounds of this lively event as you witness the unique traditions and customs that have been passed down through generations.
Celebrate the rich maritime tradition at the Medway River Festival
The Medway River Festival pays tribute to Gillingham's rich maritime heritage. This vibrant event showcases traditional boat displays, watersports demonstrations, live music, and a variety of family-friendly activities. Be part of the festivities and join in the celebration of Gillingham's close connection to the Medway River.
Be captivated by colourful performances at the Fuse Medway Festival
The Fuse Medway Festival is a celebration of arts and culture, bringing together a diverse range of performances, installations, and interactive experiences. From live music and dance performances to art installations and theatrical productions, this festival showcases the region's vibrant artistic community. Immerse yourself in the creative spirit and be captivated by the colorful performances on display.
Nearby Day Trips and Excursions
Journey through time with a visit to Canterbury Cathedral
A short distance from Gillingham, Canterbury Cathedral is a UNESCO World Heritage site and an iconic symbol of Christian history. Marvel at its stunning Gothic architecture, explore its richly adorned chapels, and discover the stories that have unfolded within its walls for centuries. This day trip is a pilgrimage into the heart of English heritage.
Explore the historic city of Dover and its iconic white cliffs
Embark on an excursion to the historic city of Dover and be awed by its iconic white cliffs. Take a tour of Dover Castle, immerse yourself in the history of World War II at the underground tunnels, or simply revel in the breathtaking sights from the cliff tops. This day trip promises a blend of natural beauty and historical significance.
Uncover the beauty of Leeds Castle and its stunning gardens
A visit to Leeds Castle is a journey into a fairytale setting. Surrounded by picturesque gardens, moats, and rolling landscapes, this castle is a true gem. Explore its opulent interiors, stroll through the enchanting gardens, or even embark on a boat trip on the castle's tranquil lake. This day trip offers a glimpse into a world of elegance and grandeur.
Conclusion
Gillingham, Kent, offers an array of enchanting experiences for visitors of all ages and interests. From its rich historical and cultural attractions to its stunning natural landscapes, there is something for everyone to enjoy.
Whether you're seeking family-friendly adventures, thrilling sports activities, or a dose of art and entertainment, Gillingham is a destination that promises to leave a lasting impression.
Check Best Hotels Gillingham, Kent
Nestled in the picturesque county of Kent, Gillingham boasts a unique blend of history and modernity that attracts visitors from all corners of the globe. For those planning a visit, a range of hotels in Gillingham ensures that every traveler finds a fitting abode.
Furthermore, they offer stunning views of the surrounding landscapes and easy access to the town's bustling high streets. The hospitality of hotels in Gillingham is renowned, with staff keen to introduce guests to the many delights this town has to offer.
So, whether you're on a romantic getaway, a family vacation, or a business trip, Gillingham's hotels are ready to make your stay memorable.
FAQs
What is the best time to visit Gillingham?
Gillingham is a year-round destination, but the summer months (June to August) offer pleasant weather, making it ideal for outdoor activities. Additionally, the town hosts various festivals and events during this period, adding to its vibrant atmosphere.
How can one reach Gillingham from London?
Gillingham is conveniently located and easily accessible from London. Regular train services operate from major London stations, with journey times ranging from approximately 45 minutes to 1.5 hours, depending on the train and departure station.
Are there any kid-friendly accommodations available in Gillingham?
Yes, Gillingham offers a range of accommodations suitable for families with children. From hotels with family rooms to self-catering apartments, there are options to cater to different preferences and budgets. It is advisable to book in advance, especially during peak holiday periods.
How can I make the most of my visit to Gillingham?
To make the most of your visit to Gillingham, consider planning your itinerary in advance. Research the attractions and activities that align with your interests, allowing you to prioritise and maximise your time. Additionally, be sure to check for any special events or festivals taking place during your visit, as these can greatly enhance your experience in Gillingham.