Colchester, a charming town steeped in history and natural beauty, offers a plethora of exciting activities and attractions that cater to all interests.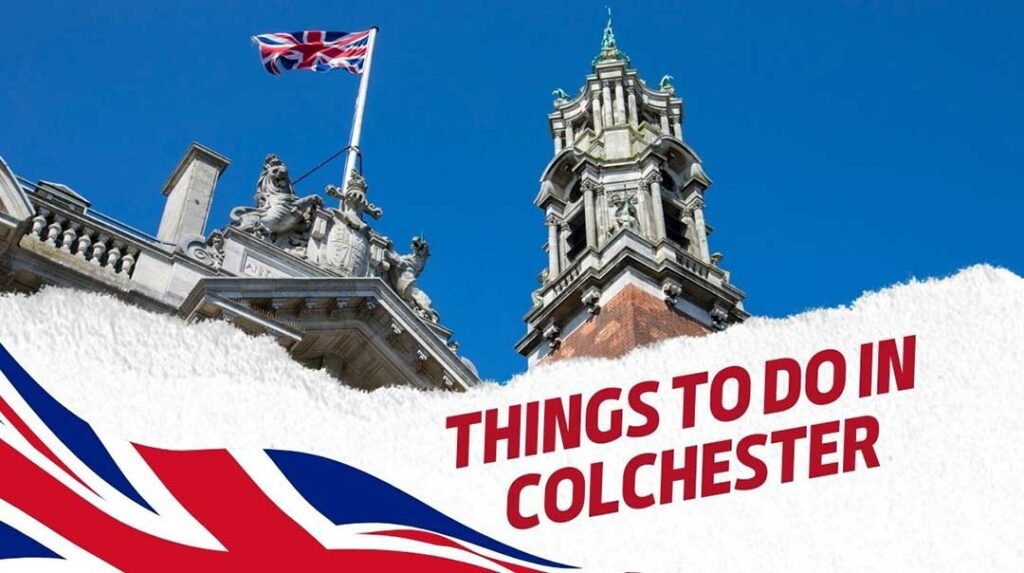 From diving into the rich past of the town at Colchester Castle and Museum to immersing oneself in the wonders of the animal kingdom at Colchester Zoo, there is something for everyone to enjoy. Explore the captivating highlights below to discover the best things to do in Colchester.
Colchester Castle and Museum: A Journey Through Time
Situated majestically in the heart of the town, Colchester Castle stands as a magnificent testament to the Norman era.
This iconic structure beckons visitors to embark on an enchanting journey through the history of Colchester. Once inside, you will be greeted by meticulously crafted exhibits that shed light on the fascinating events and stories that have shaped the town.
From unravelling the mysteries of Roman Britain to delving into the turbulent medieval period, this castle and museum offers a deep dive into Colchester's gripping past.
Unique Features of Colchester Castle and Museum:
Colchester Zoo: A World of Wildlife
For nature enthusiasts and animal lovers, a visit to Colchester Zoo is an absolute must. This renowned destination boasts a diverse array of wildlife from around the globe.
Immerse yourself in the vibrant and captivating habitats of lions, tigers, elephants, and even gorillas. Marvel at the natural wonders of the animal kingdom as you explore this expansive zoo, ensuring a memorable experience for visitors of all ages.
Unique Features of Colchester Zoo:
Hollytrees Museum: A Glimpse of Domestic Life
Nestled in the heart of Colchester's town centre, Hollytrees Museum offers a captivating glimpse into the captivating history of domestic life in the town.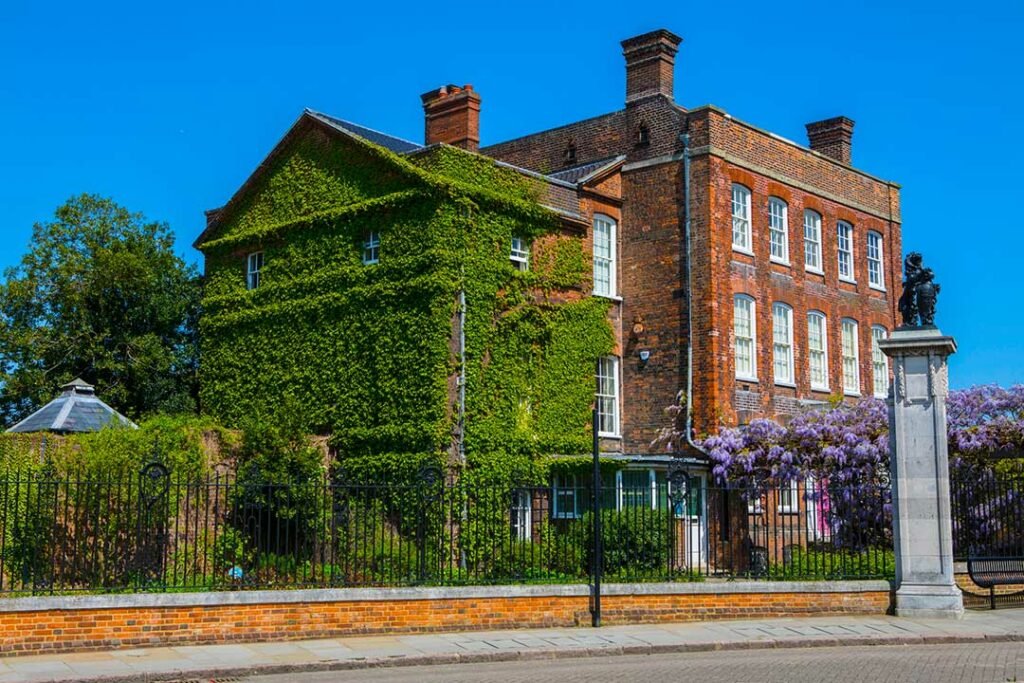 Stepping through its doors, you will be transported to a bygone era as you discover meticulously preserved artefacts, furnishings, and stories that chronicle the evolution of homes and lifestyles in Colchester.
From elegant Georgian dining rooms to charming Victorian parlours, this museum unravels the captivating tale of how people lived, loved, and thrived in the town throughout the ages.
The Roman Walls: A Living Testament to History
As you stroll through the historic streets of Colchester, marvel at the impressive Roman walls, which proudly stand as testimony to the town's rich and ancient heritage.
These exceptional fortifications, the oldest of their kind in Britain, serve as a window into the past, allowing visitors to envision the grandeur of Roman civilisation in its prime. Lose yourself in the captivating tales of battles fought, victories won, and lives lived within the shadow of these resilient walls.
Mercury Theatre: Unveiling the Magic of the Performing Arts
For those seeking a night filled with enchantment, laughter, and awe-inspiring performances, a visit to the Mercury Theatre is a must.
This prestigious venue plays host to a rich variety of theatrical productions, shows, and performances that will leave you spellbound. From gripping dramas to side-splitting comedies, discover the exhilarating world of the performing arts as you immerse yourself in the exceptional talent showcased within these hallowed walls.
High Woods Country Park: Nature's Paradise
Escape the hustle and bustle of daily life and find solace in the serene embrace of High Woods Country Park. This breathtaking natural oasis offers a picturesque setting for leisurely walks, idyllic picnics, and peaceful relaxation. Lose yourself in the beauty of the surrounding woodlands, meander along enchanting trails, and breathe in the fresh air as you soak in the tranquil atmosphere of this hidden gem. High Woods Country Park is an inviting retreat for those seeking solace in nature's embrace.
Colchester Arts Centre: Gateway to Creativity
Indulge in a world of creativity and innovation at the Colchester Arts Centre. This independent hub of artistic expression hosts a myriad of captivating events throughout the year, including vibrant exhibitions, riveting plays, soul-stirring concerts, and inspiring workshops. Step into this realm of imagination and open yourself up to a world of unique and thought-provoking experiences. Whether you are an art connoisseur, a lover of live performances, or simply seeking something new and different, the Colchester Arts Centre offers an exciting and ever-evolving platform for artistic expression.
River Colne Boat Trip: A Different Perspective of Colchester
Embark on a delightful boating adventure and witness the beauty of Colchester from an entirely new perspective. Numerous companies offer scenic boat trips along the meandering River Colne, allowing visitors to relax and embrace the idyllic scenery that unfolds before their eyes. As you gracefully float along the tranquil waters, marvel at the architectural wonders lining the riverbanks and revel in the tranquility that pervades this captivating town. A boat trip on the River Colne is a truly unique and enchanting way to immerse yourself in the timeless charm of Colchester.
National Trust's Layer Marney Tower
Nestled just a short drive from Colchester, the historic Layer Marney Tower stands as a testament to the grandeur of the Tudor era. As the tallest Tudor gatehouse in England, this magnificent structure offers visitors a unique blend of history, architecture, and breathtaking views.
Layer Marney Tower is an incomplete early Tudor country house, with gardens and parkland, dating from about 1523, in Layer Marney, Essex, England, between Colchester and Maldon. The building was designated Grade I listed in 1952.
Layer Marney Tower Glamping
Layer Marney Tower also offer glamping facilities. They have six luxury glamping tents that are set in the grounds of the tower.
The tents are equipped with everything you need for a comfortable and enjoyable stay, including beds, bathrooms, kitchens, and wood-fired hot tubs.
The glamping tents are located in a secluded area of the grounds, so you can enjoy the peace and quiet of the countryside. You'll also have access to all of the facilities at Layer Marney Tower, including the gardens, parkland, museum, and cafe.
Glamping at Layer Marney Tower is a great way to experience the best of both worlds – the luxury of a hotel with the freedom and adventure of camping. It's the perfect way to relax and unwind in a beautiful setting.
Here are some of the benefits of glamping at Layer Marney Tower:
If you are looking for a unique and luxurious glamping experience, then Layer Marney Tower is the perfect place for you.
Conclusion for Things to Do in Colchester
In conclusion, Colchester is a town brimming with captivating attractions and activities that cater to a diverse range of interests.
From unearthing the secrets of the past at Colchester Castle and Museum to exploring the wonders of the animal kingdom at Colchester Zoo, every moment spent in this enchanting town promises to be filled with awe and discovery.
So, embrace the opportunity to delve into history, revel in nature's embrace, and immerse yourself in the vibrant cultural scene that Colchester has to offer. Let this vibrant town become the backdrop for unforgettable memories and exhilarating experiences.
FAQ
What is there to see and do at Layer Marney Tower?
Layer Marney Tower is a historic house with beautiful gardens and parkland. Visitors can tour the gatehouse tower, learn about the history of the house at the on-site museum, and explore the gardens and parkland. Layer Marney Tower also hosts a variety of events throughout the year, including concerts, plays, exhibitions, and festivals.
What are the opening hours of Layer Marney Tower?
Layer Marney Tower is open from 10am to 5pm, every day except for Christmas Day and Boxing Day.
How much does it cost to visit Layer Marney Tower?
Admission prices for Layer Marney Tower are as follows:
Adults: £12.50
Children (5-15 years): £7.50
Concessions: £10.00
Family ticket (2 adults and 2 children): £35.00
Do I need to book tickets in advance?
It is not necessary to book tickets in advance, but it is advisable to do so during peak season (April to September). You can book tickets online or by calling the Layer Marney Tower box office on 01206 330 784.
Is Layer Marney Tower accessible to wheelchair users and people with other disabilities?
Yes, Layer Marney Tower is accessible to wheelchair users and people with other disabilities. The gatehouse tower has a lift, and there are accessible toilets and parking facilities on site.
Can I bring my dog to Layer Marney Tower?
Yes, you can bring your dog to Layer Marney Tower, but they must be kept on a lead at all times. Dogs are not allowed inside the gatehouse tower or the museum.
Is there a cafe at Layer Marney Tower?
Yes, there is a cafe at Layer Marney Tower. The cafe serves a variety of food and drinks, including hot and cold meals, snacks, and cakes.
Are there any Hotels near Layer Marney Tower?
es, there are a number of hotels near Layer Marney Tower. The nearest hotel is Layer Marney Hall, which is located within the grounds of the tower. Other nearby hotels include the Colchester Mercure Hotel and the Wivenhoe House Hotel.