Things to do in Bath – Introduction
Bath, a picturesque city located in southwest England, is not only renowned for its stunning Georgian architecture but also for its rich history and vibrant culture.
Whether you're a history buff, an art enthusiast, or simply looking to relax and unwind, Bath offers a multitude of attractions and experiences to cater to everyone's interests. In this article, we delve into some of the top things to do in Bath, covering traditional attractions, tours and experiences, cultural and arts offerings, as well as shopping and dining options.
Traditional Attractions
Bath, a UNESCO World Heritage city, is a treasure trove of ancient history and Georgian elegance. The Roman Baths, at the heart of the city, transport visitors back to a time of Roman opulence.
Here, one can almost hear the echoes of ancient conversations and feel the warmth of the original sacred springs. Nearby, the Bath Abbey stands as a testament to religious devotion and architectural prowess. Its Gothic spires and intricate stained glass windows narrate tales of faith and artistry.
The Royal Crescent & The Circus, with their symmetrical Georgian facades, are a visual delight, epitomizing the architectural zenith of the era.
Literary enthusiasts find solace in the Jane Austen Centre, which paints a vivid picture of the novelist's life in Bath. For those seeking relaxation, the Thermae Bath Spa offers a harmonious blend of the city's ancient thermal waters with modern spa treatments.
Lastly, the Fashion Museum takes visitors on a sartorial journey, celebrating the evolution of fashion through the ages.
Roman Baths
Immerse yourself in history and uncover the captivating tales of Roman Britain at the world-famous Roman Baths.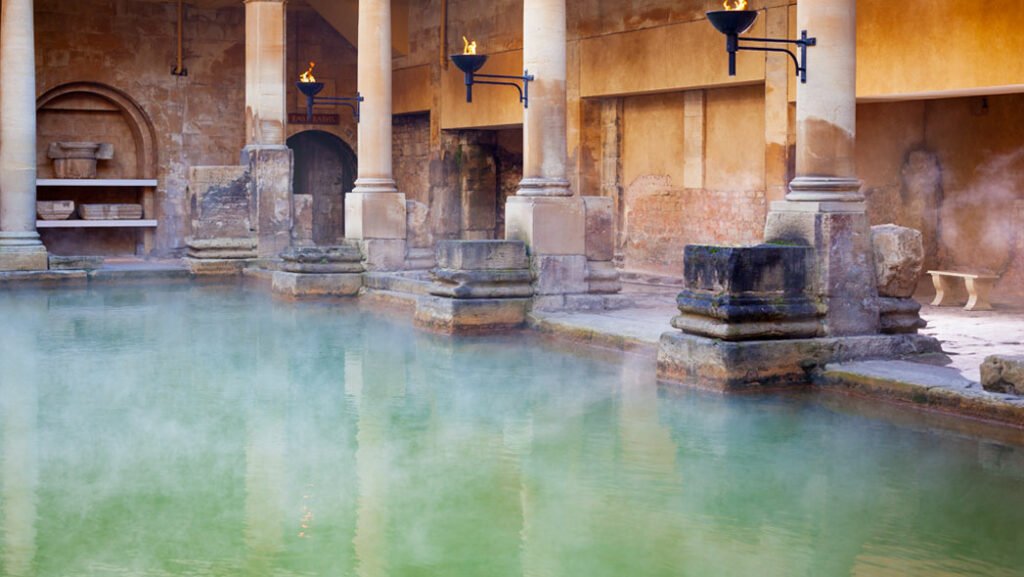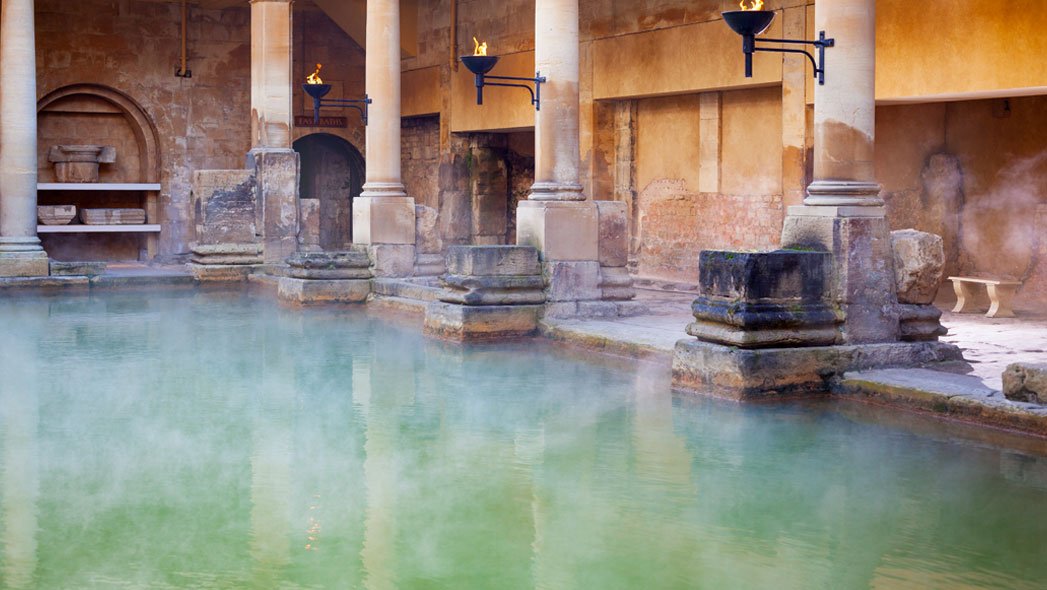 This well-preserved archaeological site showcases the ancient Roman bathing and socialising complex that dates back to approximately 70 AD.
Take a leisurely stroll through the Great Bath, admire the intricate Roman architecture, and learn about the significance of the thermal springs that attracted visitors from far and wide.
Bath Abbey
Standing tall with its striking Gothic architecture, Bath Abbey is a must-visit attraction for architecture enthusiasts and history lovers alike.
Marvel at the intricate stonework and ornate stained glass windows as you step inside this historic place of worship. For those feeling a bit adventurous, climb the tower for a panoramic view of the city and its picturesque surroundings.
The Royal Crescent & The Circus
Prepare to be mesmerized by the grandeur of Georgian architecture at The Royal Crescent and The Circus. The Royal Crescent, a sweeping crescent-shaped row of terraced houses, is a prime example of Georgian elegance.
Take a leisurely stroll along the crescent, admire the uniformity of the facades, and soak in the splendor of the panoramic views. The Circus, another architectural masterpiece, features three crescent-shaped segments adorned with stunning townhouses, creating a remarkable circular space. Its architectural harmony and symmetry are truly a sight to behold.
Jane Austen Centre
Step into the world of one of the most beloved English novelists, Jane Austen, at the Jane Austen Centre. Located in a Georgian townhouse, this interactive museum immerses visitors in the life and times of the famous writer.
Explore the exhibits showcasing Austen's works, costumes from period dramas, and delve into the social customs and daily life prevalent during Austen's era.
A visit to the Jane Austen Centre is a treat for literature enthusiasts and history buffs alike.
Thermae Bath Spa
Indulge in pure relaxation and rejuvenation at the Thermae Bath Spa, Britain's only natural thermal spa.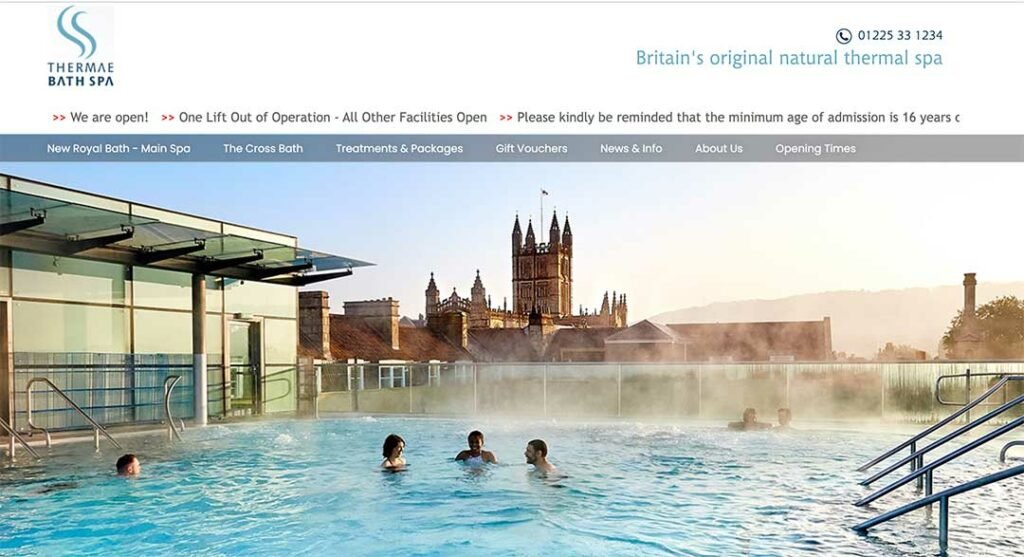 Immerse yourself in the naturally warm and mineral-rich waters that have been enjoyed by visitors for over 2,000 years. Treat yourself to a spa experience like no other, with a variety of spa treatments and therapies to choose from.
Admire the panoramic views of the city from the rooftop pool, and let the natural healing properties of the thermal waters wash away your stresses and tensions.
Fashion Museum
Discover a treasure trove of fashion history at the Fashion Museum. This world-class museum boasts an extensive collection of contemporary and historic dress, showcasing the evolution of fashion through the centuries.
From breathtaking haute couture gowns to iconic accessories, the Fashion Museum offers a unique glimpse into the artistry and craftsmanship of fashion throughout history. Explore the numerous galleries, soak in the glamour, and gain insights into the cultural and societal influences on fashion trends.
Tours and Experiences
Bath's rich tapestry of history, architecture, and culture is best explored through its varied Walking Tours.
Knowledgeable guides weave tales of the city's past, from Roman settlers to Georgian builders. For those seeking a bird's eye view, the Bath Skyline Walk offers a scenic trail with panoramic vistas of the city juxtaposed against its verdant countryside.
The Boat Tours on the River Avon provide a unique perspective, allowing visitors to soak in the city's beauty from its tranquil waters.
Walking Tours
Uncover the hidden gems and fascinating stories of Bath's past with guided walking tours. Join knowledgeable guides as they lead you through the city's enchanting streets, sharing captivating anecdotes and historical insights along the way.
From exploring the charming lanes and alleyways to discovering architectural delights and hearing tales of famous residents, a guided walking tour is the perfect way to immerse yourself in the rich history and vibrant culture of Bath.
Bath Skyline Walk
Escape the hustle and bustle of the city and embark on the Bath Skyline Walk, a picturesque 6-mile circular route.
This scenic trail offers breathtaking views of the city and its beautiful surrounding countryside, allowing you to experience Bath's natural landscape in all its glory.
Stroll through lush meadows, woodlands, and tranquil valleys as you soak in the beauty of the English countryside. Don't forget your camera to capture the awe-inspiring vistas along the way.
Boat Tours
Take to the waters and explore Bath from a different perspective with boat tours on the River Avon. Hop on a boat trip and let knowledgeable guides navigate you through the city's waterways, offering unique insights into Bath's history and landmarks. Alternatively, for a more intimate experience, hire your own punt and leisurely glide along the river at your own pace. Enjoy the peaceful ambiance and soak in the picturesque scenery that unfolds before your eyes.
Cultural and Arts
The city's artistic heartbeat is palpable in venues like the Theatre Royal Bath, where the stage comes alive with diverse performances, echoing centuries of theatrical traditions.
The Holburne Museum is a sanctuary for art lovers, housing an eclectic mix of classical and contemporary pieces. For a more modern cultural experience, Komedia pulsates with energy, hosting everything from comedy gigs to live music nights.
Theatre Royal Bath
Immerse yourself in the vibrant arts scene of Bath by catching a play or performance at the prestigious Theatre Royal Bath.
With a history dating back over two centuries, this historic venue is renowned for its exceptional productions, featuring both classic and contemporary plays.
Experience the magic of live theater as talented actors bring captivating stories to life on stage. From thought-provoking dramas to side-splitting comedies, the Theatre Royal Bath offers a diverse range of performances to suit every taste.
The Holburne Museum
Art enthusiasts shouldn't miss a visit to the Holburne Museum, an art gallery housed in a magnificent Georgian building.
Featuring a diverse collection of fine and decorative arts, the museum showcases works from renowned artists spanning different periods. Marvel at the stunning paintings, sculptures, and ceramics as you meander through the grand interiors.
The Holburne Museum offers a captivating journey through the world of art, transporting visitors to different eras and artistic movements.
Komedia
For a night filled with laughter, music, and entertainment, look no further than Komedia. This lively venue is known for hosting a variety of events, including comedy shows, live music performances, and club nights.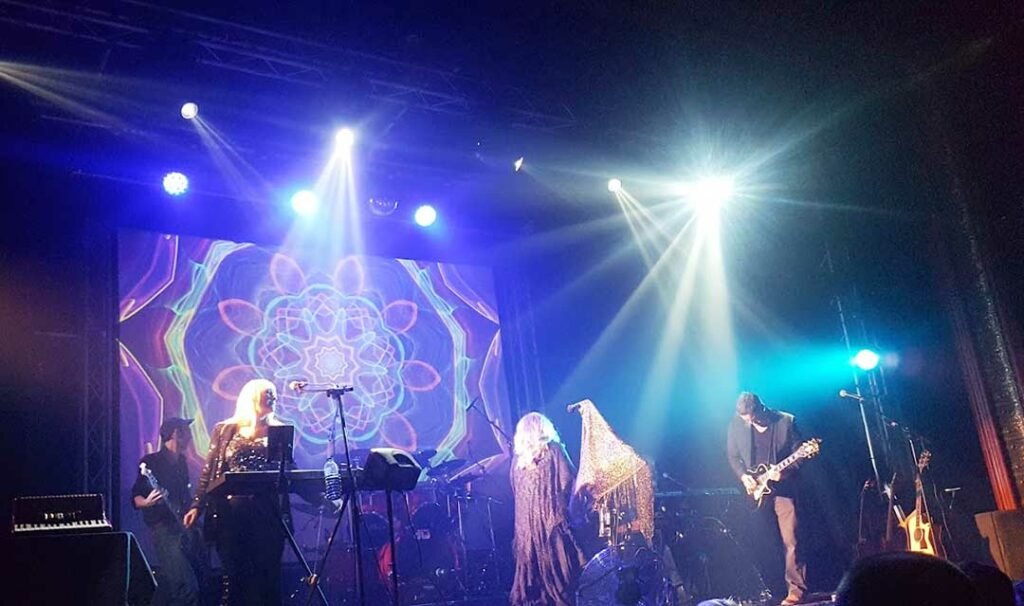 Indulge in an evening of side-splitting laughter with top-class comedians or dance the night away to the beat of live bands. With its vibrant atmosphere and eclectic lineup of events, Komedia promises a memorable night out in Bath.
Shopping and Dining
Bath's shopping scene is a delightful blend of the old and new. Streets like Green Street & Walcot Street are lined with independent boutiques offering artisanal crafts and unique finds.
Culinary journeys in Bath must include a stop at Sally Lunn's, home to the historic and delectable Sally Lunn bun.
Green Street and Walcot Street
Shopaholics and lovers of unique finds will delight in exploring the independent boutiques and artisan shops on Green Street and Walcot Street.
Wander through these charming streets, lined with a captivating array of shops selling everything from handmade jewelry and bespoke clothing to antique treasures and rare collectibles.
Whether you're searching for a one-of-a-kind souvenir or a special gift, Green Street and Walcot Street offer a shopping experience like no other.
Sally Lunn's Historic Eating House
No visit to Bath is complete without savoring a taste of the famous Sally Lunn bun at Sally Lunn's Historic Eating House.
Nestled in one of the oldest buildings in Bath, this iconic establishment has been serving its renowned buns for over 300 years. Sink your teeth into the soft, fluffy bun topped with sweet or savory delights, and savor every delectable bite.
As you indulge in this centuries-old treat, you'll also be immersing yourself in the history and traditions of Bath.
Events
Bath plays host to a range of exciting events throughout the year, adding an extra layer of excitement to your visit. From music festivals and cultural celebrations to food and drink fairs, there's always something happening in Bath to cater to every interest.
Bath's calendar is dotted with events that cater to diverse interests. The Bath Literature Festival celebrates the written word, hosting renowned authors and spirited discussions.
The Bath Film Festival is a cinematic treat, showcasing a range of films from indie gems to timeless classics. As winter sets in, the Bath Christmas Market transforms the city into a festive wonderland, with twinkling lights and charming stalls.
Check the local events calendar to see what's on during your visit, and join in the festivities to experience the vibrant spirit of this enchanting city.
Conclusion
In conclusion, Bath with its rich history and vibrant culture, offers a plethora of experiences for every traveler. Dive into its past, indulge in modern luxuries, and immerse yourself in its artistic spirit.
Bath offers a diverse range of attractions and experiences that cater to every interest. From exploring the ancient Roman Baths to indulging in a spa experience at the Thermae Bath Spa, from immersing yourself in the city's rich history to enjoying the vibrant arts scene, Bath has something for everyone.
So, whether you're a history enthusiast, an art lover, or simply seeking relaxation and entertainment, visiting Bath is an opportunity to immerse yourself in a city bursting with culture, beauty, and charm. Explore our other UK destinations and staycation ideas.
FAQ
How can I visit the Roman Baths?
The Roman Baths can be visited by purchasing tickets on-site or online. It's advisable to book in advance, especially during peak tourist season, to secure your preferred time slot.
What is the best time to visit Bath?
Bath is a year-round destination, each season offering its own unique charm. However, visiting during the spring and summer months allows you to enjoy pleasant weather and explore the city's outdoor attractions more comfortably.
Are there any special exhibitions at the Fashion Museum?
The Fashion Museum often hosts special exhibitions that showcase specific themes or fashion designers. Check their website in advance to see if there are any temporary exhibitions coinciding with your visit.
Can I explore Bath on foot?
Absolutely! Bath is a compact city, and many of its attractions can easily be explored on foot. Additionally, walking tours are a great way to discover hidden gems and learn about the city's history from knowledgeable guides.
How old are the Roman Baths?
The Roman Baths date back to around 60-70 AD, with continuous developments over the following 300 years.
Is the water in Thermae Bath Spa from the original Roman springs?
Yes, the spa uses the naturally warm, mineral-rich waters from the same springs that fed the Roman Baths.
Did Jane Austen live in Bath?
Yes, the famous novelist lived in Bath from 1801 to 1806.
Can you swim in the Roman Baths?
No, swimming in the Roman Baths is not allowed. However, you can experience the thermal waters at the Thermae Bath Spa.
How long is the Bath Skyline Walk?
The Bath Skyline Walk is a 6-mile circular route around the city.
Are there guided tours available in Bath?
Yes, there are various guided walking tours available that explore the history, architecture, and stories of Bath.
When is the Bath Christmas Market usually held?
The Bath Christmas Market typically takes place in late November to mid-December, but dates vary each year.